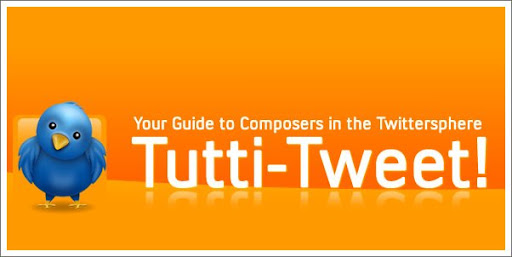 You're following your friends and family, professional athletes, entertainers and celebrities of all sorts, so why not your favorite composers from the world of movie, television and game music? Tracksounds is happy to provide you with this ever-growing list of composers, musicians, and other industry-folk for your following-pleasure! We've launched with a handful of composers today, but this is only the first wave. More to come soon!
If you have a Twitter account yourself, you can easily follow any of the composers listed. If you'd like your qualifying Twitter feed listed here, you can submit it to us, too.
So get to followin'!