The Order: 1886 - Composer Unannounced
Expected release date February 2015
The next-next-gen consoles have been out for while now, but an ongoing complaint has been the lack of triple-A titles to be released for either the Xbox One or the Playstation 4. We know. We know. They are on the way.
One great thing about being able to still buy our games in physical form is the opportunity to pony-up some large coin and occasionally pick up a collectors/limited edition release of that game we simply can't resist - that we just want to totally immerse ourselves in. And one of the things I immediately look for in a collectors edition is for a physical release of the game score ... especially if the game score has not been released elsewise. So, if you are, like me, contemplating which console to get next, then let's have a look at a few collectors editions that have recently been released or are on the horizon.
Some of these packages are quite enticing and each of these are listed on Amazon, so you can get the full details on what these impressive packages have to offer aside from a physical soundtrack.
The Witcher 3: Wild Hunt by Gene Rozenberg
Expected release date: February 2015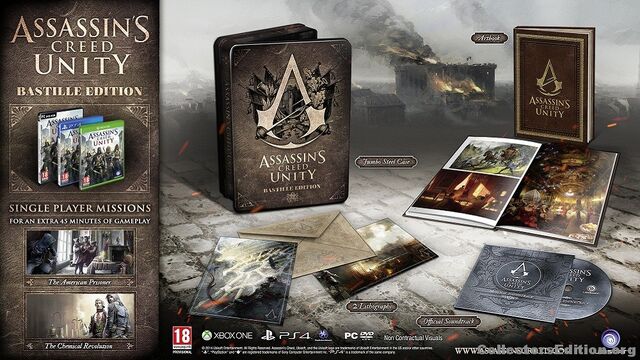 Assassins Creed: Unity - Theme by Chris Tilton
Expected release date: October 2014
Watchdogs by Brian Reitzell
Now available.
What do you say? Does this whet your appetite and get you one step closer to your next-next-gen?
Did we miss any sweet editions with soundtracks included? Let us know in the comments!